Used Refurbished Cisco Nexus 7702 (N77-C7702) 7700 2-Slot Switch Chassis (7000 Series)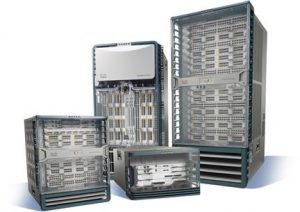 Essential Technologies is your essential source for new, used, refurbished, and recertified Cisco Nexus 7702 Switches. Whether it's a complete switch, upgrades, components, or parts, you can count on Essential to provide quality equipment that meets your IT objectives - and exceeds your expectations - every time.
All products are 100% original, tested, and eligible for SmartNet, or a 3rd-party support contract. Whether you have a specific system in mind, or if you need alternatives, we have the solution that's right for you.
We will also buy back your new or pre-owned IT equipment.
Refurbished Cisco N77-C7702 Nexus 7702 Switch 2-Slot Chassis
The Cisco Nexus 7702 is a modular switch chassis, for scalable 1/10/40/100 Gigabit Ethernet networks
Supports up to 48x 1/10 Gigabit Ethernet ports, 24x 40 Gigabit Ethernet ports, and 12x 100 Gigabit Ethernet ports
Includes 1x supervisor module slot, 1x I/O module slot, and integrated cable management
2-slot chassis do not require fabric modules (as it is single module only)
Has 2x power supply slots, and supports 3-kW AC and DC and 3.5-kW HV AC/DC power supplies
Cisco part number(s): N77-C7702, N77-C7702=

Our refurbished Cisco N77-C7702 chassis are Cisco original, tested, and eligible for SmartNet or 3rd party hardware support