Support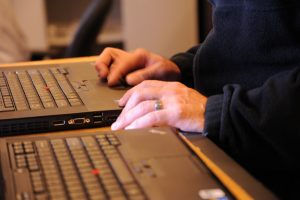 In addition to providing equipment that is configured and tested prior to shipping, we offer a level of support that goes beyond just providing hardware only.  High-end server, storage, and networking products are not just commodities, but systems that require an in-depth level of product knowledge.  In order to deliver the highest level of value, we specifically cater to enterprise-level customers who require:
Support for EOL/EOSL and non-EOL/EOSL Products
Post Warranty Support
Support While a Maintenance Contract is Being Arranged
Support for Refurbished Equipment
Configuration Assistance and System Design
Installation
We offer nationwide IBM and 3rd-party installation services, to deliver a complete solution package. We can build this into the system quote in order to save you the time and energy of having to deal with the OEM.
Maintenance
We offer nationwide OEM and 3rd-party maintenance agreements, to help you protect your investment. We design self-maintenance plans that include parts replacement, hot-spares, repair services, and disaster recovery systems.
Maintenance Guarantee
If you already have a maintenance partner, we guarantee all of our server, storage, and networking products to be eligible for existing OEM or 3rd-party on-site maintenance.
Configuration Assistance
If you need assistance designing a system, or determining hardware or software compatibility, future upgradeability, available options, or 3rd party component alternatives, you can let us take care of the legwork.
Troubleshooting
We provide telephone and e-mail support and troubleshooting, which is available at any time during the pre- and post-sales process.
Parts Replacement
In the unlikely event an RMA is required (for equipment under warranty), we are as responsive with this as we are with a quote request. We will make every effort to ship replacement parts overnight, assuming we have available stock. For this or any other support issue, simply email your account representative, and we will take care of the rest.