Refurbished IBM PureFlex and Flex Systems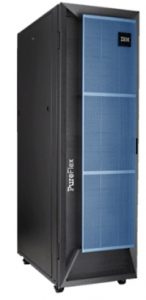 Essential Technologies is your essential source for new, used, refurbished, and recertified IBM PureFlex and Flex Systems. Whether it's a complete system, upgrades, memory, processors, components, or parts, you can count on Essential to provide quality equipment that meets your IT objectives - and exceeds your expectations - every time.
All products are 100% original, tested, and guaranteed for your IBM on-site maintenance agreements. Whether you have a specific system in mind, or if you need alternatives, we have the solution that's right for you.
We will also buy back your new or pre-owned IT equipment.
Refurbished IBM PureFlex and Flex Systems